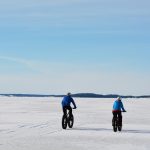 Fatbiking is a great new winter sport in Parry Sound!
Fatbikes – b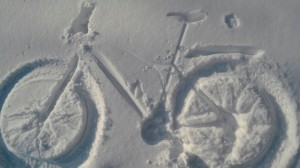 ikes with wide tires were designed specifically for use in snow (and mud, and sand), and are ideal for enjoying biking in the winter in Parry Sound!
Parry Sound is the perfect place to get out and enjoy nature on a fatbike. We have many trails, with lots of stops along the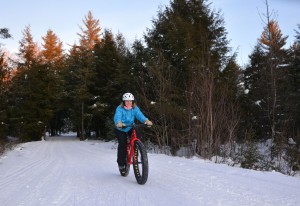 way, already catering to our strong snowmobiling industry. Several Resorts, B&B's and hotels/motels are right on a trail, or within a short walk. Trails, frozen lakes, and even Georgian Bay are the perfect way to get out and enjoy winter.
For a visitor to our area, fatbiking is a great way to explore. In town, we have the Fitness Trail which runs through the Town of Parry Sound, and just out of town the Rose Point Trail zips off from the Swing Bridge. Park to Park Trails has a great map, showing all of the local trails. Just click on the interactive map. Visit Park to Park's website for more details on each trail, and how to access them.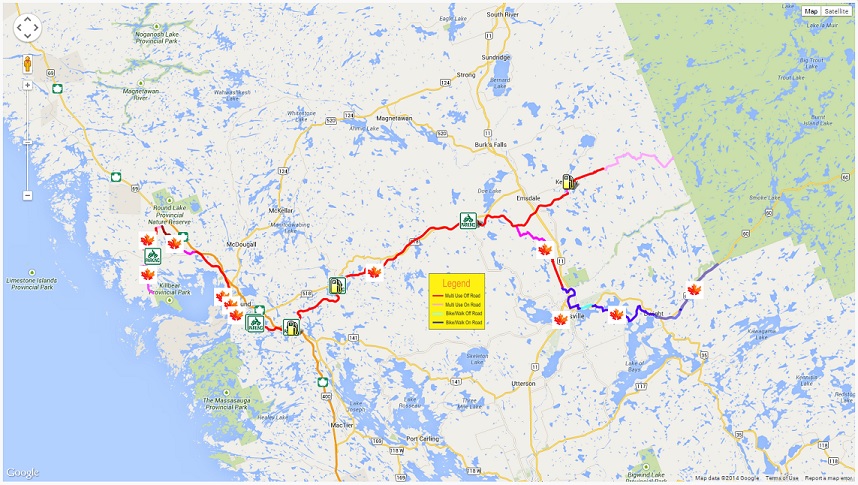 Along the local fitness trail you will find restaurants such as Boston Pizza and Maurizio's where you can stop for a bite to eat.
Fatbikes can be rented locally from Parry Sound Bikes here in Parry Sound for $30 a day.
We leave you with a great video from Peter, who runs the ride Pedaling for Parkinson's in July. Peter has graciously allowed us to show his video so you can see the fun you can have while fatbiking around the Parry Sound area. Enjoy!
Images compliments of Parry Sound Bikes and Peter Istvan