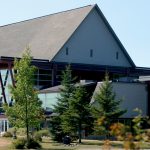 One of the great appeals of Parry Sound!

Sure, Parry Sound does natural beauty and wilderness adventure better than near anywhere in Ontario. But people flock to the town each summer for culture as well. It's got to be something special to lure people away from the pristine lakes and out of the hot sun, right? That something special is the Charles W. Stockey Centre.
Is it a theatre? A music hall? Museum? The Charles W. Stockey Centre for Performing Arts is all of the above, and best of all, it overlooks beautiful Georgian Bay with all the views you'd expect.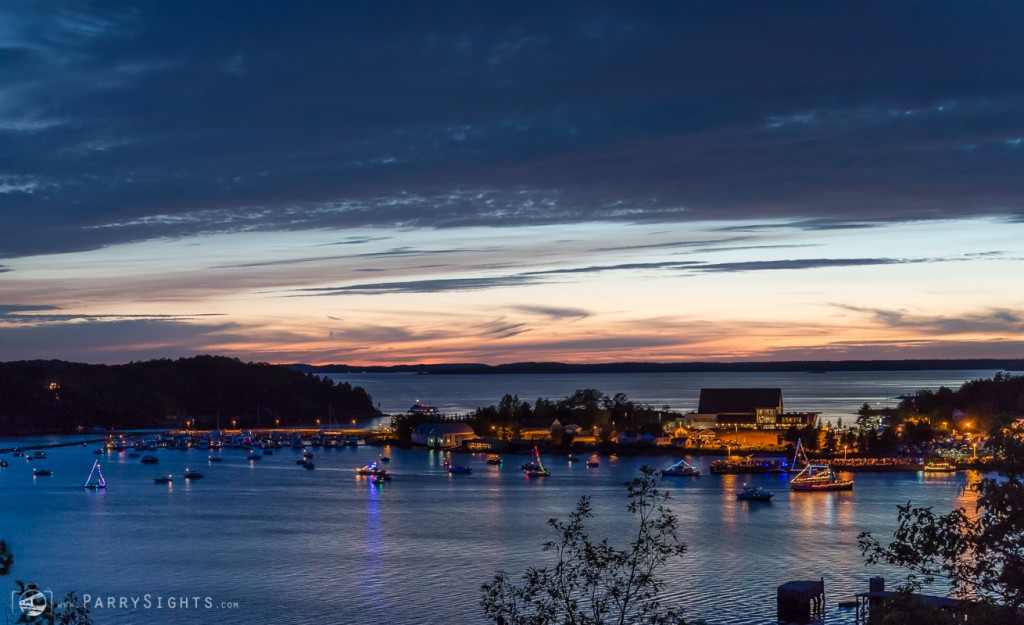 The Charles W. Stockey Centre for the Performing Arts, a $12.5 million project intended as a centrepiece for Parry Sound's waterfront downtown, opened in July 2003. It is home a 480-seat performance hall, the Bobby Orr Hall of Fame, and, as of 2016, the Parry Sound Visitor's Centre. Whether you're a sports fan or looking for entertainment, this is the place to go in cottage country.
The performance hall was designed specifically as the home for the Festival of the Sound, a world-renowned festival of classical music running from mid-July to mid-August every year.
"The performance hall is one of the finest acoustic facilities in Canada; it's probably second only to Toronto's Massey Hall. There can be a solo violinist on stage and you could hear her perfectly in the back balcony," explains Stockey Centre Marketing Manager Greg Hancock. "It's not a black box like so many theatres in Canada. It's an intimate theatre, long and narrow, and is made with granite and hardwood to represent the Parry Sound region, so it has real character. It almost feels like a cathedral with soaring lines reaching up to hardwood ceilings."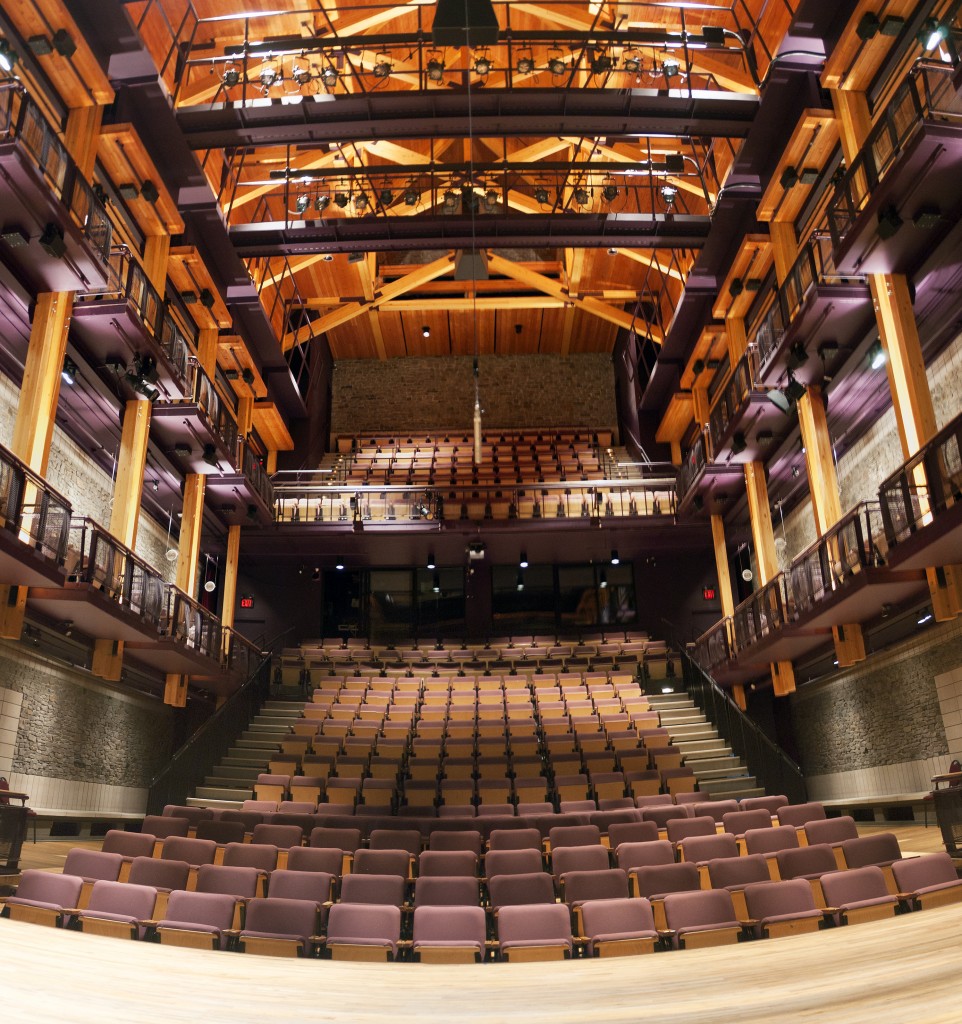 Since 2003 the Stockey Centre has played host to concerts from all spectrums, from classical to country, pop to rock, as well as various theatrical performances, dance, literary readings, comedy, and shows designed to entertain children.
"We've had all kinds of big names in all kinds of musical styles in the past including Bruce Cockburn, Jann Arden, Chantal Kreviazuk, Greg Downie, and the Canadian Tenors," explains Greg Hancock. "As it does every year, this season's offerings include something for everyone's tastes. A real highlight for us is Rita Coolidge, who will be here July 8th. Some of her singles have become classics, such as the James Bond theme All Time High. Coolidge has recorded with EVERYBODY, from Bob Dillon to Eric Clapton, Jimmy Buffett, Jimi Hendrix, and George Harrison."
Other performers this year include Celtic group The Mudmen, who perform the Hockey Night in Canada theme song and who have toured with Johnny Reid (August 25) and the Toronto folk quartet Union Duke (Sept 1).
What could be better than sitting under the sun and azure cottage country skies, with the crystalline waters of Georgian Bay as a backdrop, and listening to a lineup of talented musical artists?  Free concerts aren't limited just to Canada Day, however. Every Tuesday evening beginning early June through the end of August, there will be a concert outside on the Stockey Centre's fully licensed deck. Performances begin at 7pm.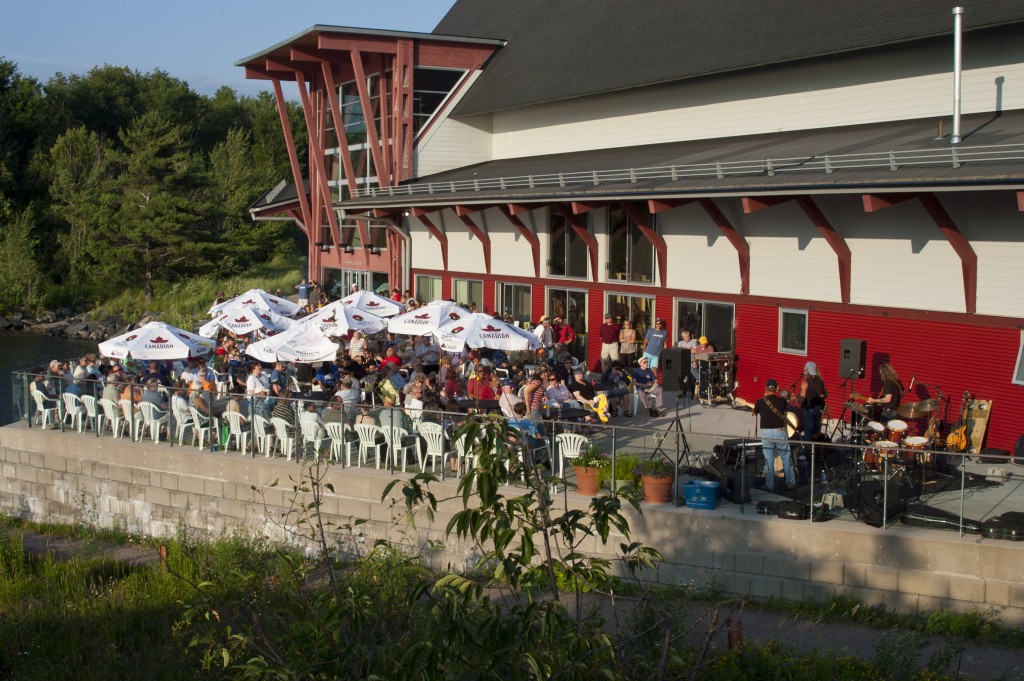 The Stockey Centre also has a number of tribute shows this year, including The Magical Journey (August 11), Legends Live—featuring songs by David Bowie, Elton John, Rod Stewart, and Cher (Aug 17), The Tragically Hip Screening Concert(Aug 20), and The Legendary Patsy Cline Show, starring Amberley Beatty (Oct 16).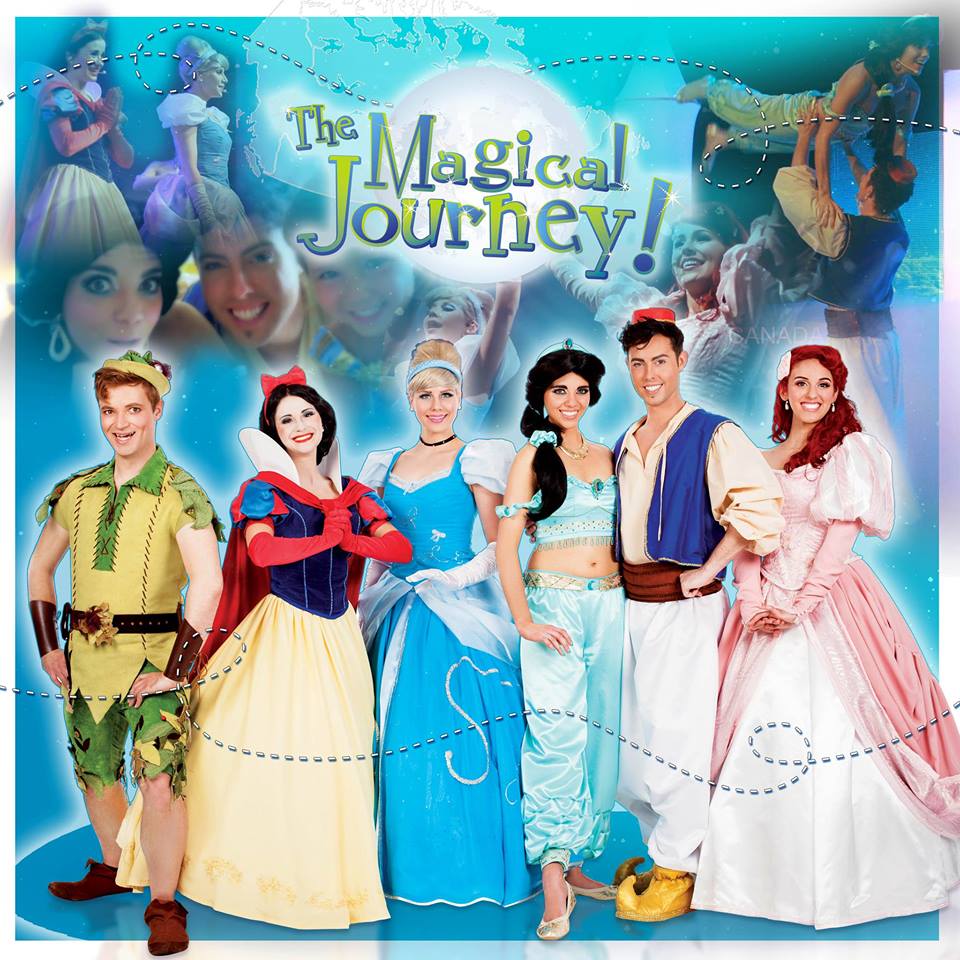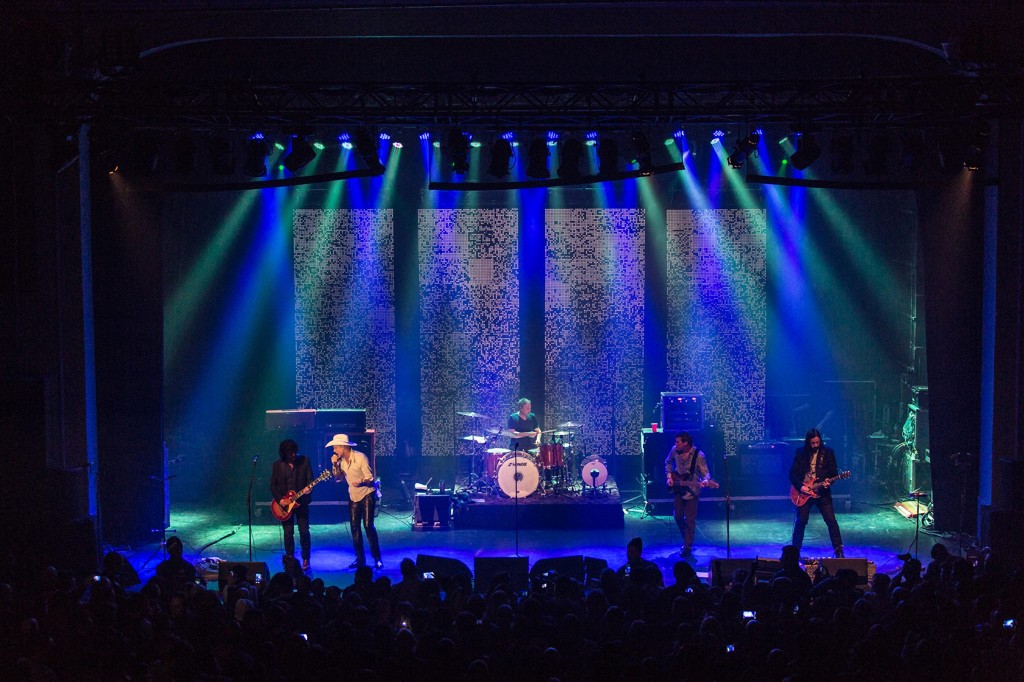 "We also show films at the Centre. This is our 2nd year of hosting the Radical Reel Film Tour, offering the best action sports films from the Banff Mountain Film Festival. In addition, we show movies from the Toronto International Film Festival circuit every month" says Hancock.
In addition to the performance hall, the building is also home to the Bobby Orr Hall of Fame, honoring Parry Sound's most famous native son with a collection of memorabilia and exhibits.
Born in Parry Sound in 1948, Robert Gordon Orr began skating at the age of four. He spent countless hours on the Seguin River, perfecting the skating stride that would one day make him the most feared defenceman—and arguably the best player—in National Hockey League history. Bobby began playing organized hockey at age five, and by the age of twelve was playing against sixteen years and was hockey's most anticipated prospect. He didn't disappoint; in an NHL career tragically cut short after only twelve years due to bad knees, Orr won the league scoring title twice (the only defenceman to have done so), won a record eight straight Norris Trophies as the NHL's best defenceman and three consecutive Hart Trophies as the league's most valuable player (MVP). He was inducted into the Hockey Hall of Fame in 1979 at age 31, at that time the youngest player inducted.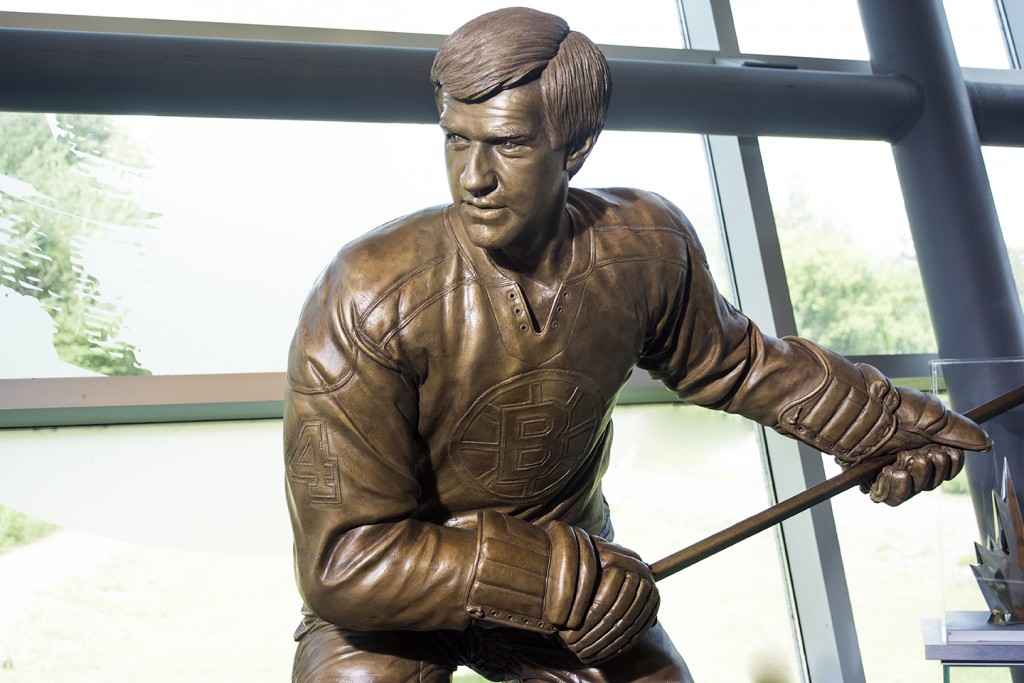 Today, the interactive Bobby Orr Hall of Fame honors the man and his legendary career. "The Bobby Orr Hall of Fame has the largest collection of Orr's personal memorabilia anywhere in the world. We are the proud curators of his many artifacts. Highlights include the puck with which he scored his first NHL goal, his 1970 Stanley Cup ring, several Parry Sound Shamrock's jerseys, his Order of Canada, his first NHL contract, and the puck with which he scored THE goal—the one so famous from the photo of him seemingly flying through the air in celebration—to win the Stanley Cup. There isn't a finer collection of Bobby Orr memorabilia anywhere," enthuses Cheryl Ward, Manager of Bobby Orr Hall of Fame and Stockey Centre.
In addition, there are a number of interactive games and activities related to hockey. "The facility also houses the Parry Sound Sports Hall of Fame, which for the last 13 years has been celebrating athletic excellence of significance to the community. The gallery reveals how rich Parry Sound's sporting history is and how many exceptional athletes there have been with ties to the community," explains Ward. "This year we did Celebrity Youth Awards, where we provided 12 awards for young people 17 and under who displayed excellence in arts, entertainment, and athletics."
A number of interactive exhibits engage and entertain visitors. Ever want to call a game like Foster Hewitt? Try your hand at being a sportscaster in the play-by-play booth; watch a clip from a real NHL game, and record your own call of the play. Test the accuracy of shot in the Top Shot Electronic Hockey Net, or play a modern version of the classic table hockey game. For hockey fans it's an immersive, thrilling experience. "The Bobby Orr Hall of Fame is a real mecca for hockey fans. More than 5000 people visit every year, from all over North America and the world," says Ward.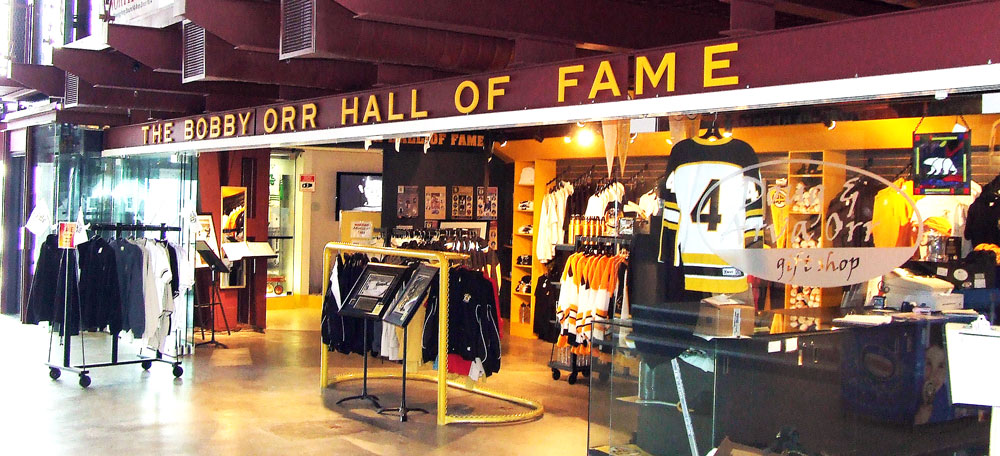 It takes something special to pull yourself away from the lakes that make Parry Sound famous, but that something is the Charles W. Stockey Centre for the Performing Arts. With a not-to-be-missed slate of concerts and an interactive museum dedicated to one of the greatest athletes to ever live, it's as much a part of a summer vacation in Parry Sound as frolicking in the water, sinking into a Muskoka chair at the cottage, or marvelling at the natural vistas that surround us.
Majestic Landscapes of Georgian Bay by Pedal

Georgian Bay Sightseeing Tours
Parry Sound Charter Fishing and Taxi
Georgian Bay Adventures
Bear Claw ATV Tours – Georgian Bay's Ultiimate Adventure
Local Places to Eat – Dine
Make it a weekend getaway and find a hotel nearby. Add one one of these great tours and attractions to your getaway to the Parry Sound region of Explorers Edge.
Explorer Tip
Did you know the The Rotary Algonquin Regiment Fitness Trail is a Georgian Bay Biosphere Reserve Amazing Places. Georgian Bay is AMAZING, nominate your Favourite Place.
Explorer Tip
Parry Sound hugs the shores of the world's largest freshwater archipelago, known as the 30,000 Islands. In 2004,UNESCO designated the area as a World Biosphere Reserve, the Georgian Bay Biosphere Reserve.
Let us help you plan your next vacation. Visit today and explore the world's largest freshwater archipelago, known as the 30,000 Islands. Explore, Eat, Stay, Discover Parry Sound, Ontario Georgian Bay.
Make it a weekend getaway and find accommodations near by. Add one one of these great tours and attractions to your getaway to the Parry Sound Area of Explorers Edge.
Sign up here to receive The Parry Sound Tourism newsletter to get tips, tales, deals and travel packages for your next adventure in Parry Sound