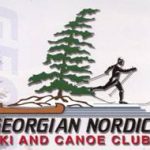 More than half a decade ago, the trail entrance to the Georgian Nordic Ski Club's network was a steep downhill. Particularly daunting for a beginner, I shrieked in terror every time I headed out for a ski. Needless to say, it was a season when I never managed to quietly approach wildlife on our scenic trails. (Just wild skiers forced to learn downhill technique as Lesson One.)
Times have changed.
Still nestled in the same location just northeast of town – perhaps a 10-or 15-minute drive – off Highway 124 at Nine Mile Lake Road, the Georgian Nordic Ski Club boasts more than 30 km. of classic and freestyle trails.  The one-room shack, once serving as a place for warming up with some hot chocolate during the club's founding years, has been replaced by a cottagey clubhouse affectionately known as the "burrow".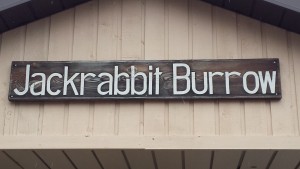 Best features include indoor flush toilets, an office, basic kitchen and a spacious lounge offering skiers and spectators a view of the staging area for children's programs and race starts/finishes. Ski rentals are available at the burrow, where attendants outfit skiers sized small to tall.
Snowshoeing trails at the club are becoming increasingly popular over the years, as are Moonlight Ski evening socials. As well, the club is extremely fortunate to have two master skiers volunteering to offer ski lessons for the cost of a donation.
The Jackrabbit children's and youth program is thriving and Georgian Nordic also has two competitive youth teams now.
Ladies interested in a day of instruction, fun, lunch, and socializing are encouraged to sign up for Women On Skis. The event coming up soon on January 25, has become a pink addition to the fabric of our club tapestry.
The Sounder Ski Tour, being held this year on February 8, is a traditional favourite, attracting competitors and ski families from the area and well beyond. From February 27 to March 1, GNSC will be hosting the Ontario Masters Ski Championships.
We still sip hot chocolate and coffee around the wood stove in the burrow, just like we did in that one room shack a quarter century ago. However, talk about progress is a little different these days. We are enthused about the new 'fat bike' trials on snowy trails. We linger over plans for enlarging the burrow and eagerly discuss extending use of the club trails into other seasons.
Back in the founding years though, I remember the talk always seemed to get around to changing the entrance to our trails.
"We've got to do something about that d#*m hill," was the usual comment, often punctuated by the shrill scream of a skier starting out on the trails outside.