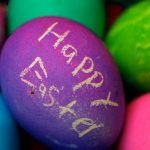 As the temperature rises, so does the level of excitement in Parry Sound.  Both seasonal and year round businesses are opening their doors and offering lots of exciting opportunities for entertainment.  With Easter upon us that means a weekend of activities for the kids and great dining opportunities at our local restaurants.  Here's how to make the most out of Easter weekend in Parry Sound!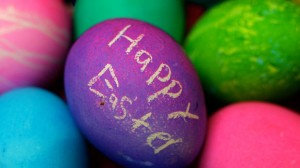 For a fun filled, affordable day of family activities check out Grand Tappattoo Resort this Saturday, April 19th for their first annual Easter Eggstravaganza.  Beginning at 10 am with Easter egg colouring, an outdoor egg hunt and a children's buffet lunch, the Eggstravaganza will wrap up with children's swimming from 1-3pm in the resort's indoor swimming pool.  A day of hunting for eggs will stir up an appetite, and luckily the Tappattoo dining room is open for dinner Friday, Saturday and Sunday this weekend as well as a special Easter Sunday Brunch, reservations are recommended.
Easter weekend also means specials at two of our favorite Parry Sound dining destinations; Wellingtons Pub and Grill and Bistro By the Bay.  At Wellington's enjoy your choice of roast turkey or prime rib dinner served Friday, Saturday and Sunday evening, check out the full Wellington's menu here.  This weekend at the Bistro by the Bay enjoy a delicious feature – a duo of duck; duck leg confit and pan seared duck breast available Friday and Saturday.  Reservations are always recommended, click here to check out the delicious new menu offerings at Bistro by the Bay.
There really is something for everyone this weekend in Parry Sound;  if you have a green thumb, an interest in farming or want to learn more about our local producers check out the 2nd annual Seedy Saturday at Parry Sound's Stockey Centre April 19th from 10am-3pm.  Entrance is by donation and all are welcome. Activities include a seed swap, local vendors, door prizes and a children's planting workshop put on by the Georgian Bay Biosphere Reserve.  Come celebrate community, learn about seeds and engage in the discussion at noon focusing on the family farm, seeds, food security and the environment.  Lunch will be available at the Stockey Centre all day provided by the Country Gourmet.
Do you have an event that you would like to share?  Email details to lois@parrysoundtourism.com to be included in one of our upcoming blogs.