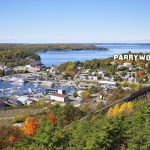 Parry Sound has become a hotspot for movie production in the last few years.
With an abundance of forest and lakes, and a varied climate, our area is a perfect location for movie shoots! Producers have flocked to Parry Sound to take advantage of these and many other factors, creating a wide range of movies.
These films are bringing in some noteable cast as well! This past spring, Chevy Chase, Rob Schneider and Tom Arnold were in Parry Sound filming "Shelby – The Dog Who Saved Christmas". Click here to watch the trailer.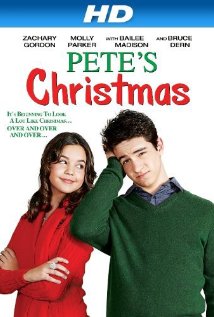 It seems Christmas movies are popular in our area, likely because of the dependability of our snow! Pete's Christmas was released in November 2013, and some of the filming took place at local B&B Mariner's Rest . This cute "Groundhog Day" type of movie, has Pete experiencing Christmas Day over and over again.
October Gale was filmed last year in the area. Released in September 2014, this drama/thriller featuring Patricia Clarkson, Scott Speedman and Tim Roth, has already been nominated as Best Canadian Feature Film at the Vancouver International Film Festival. In this movie, you may recognize one of our local eateries The Bay Street Cafe.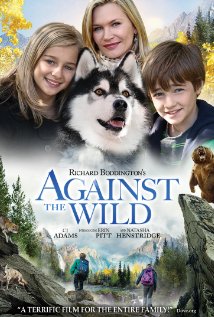 Another film, Against the Wild, which is nominated in October 2014 for an International Emmy Kids Award was filmed on location at Parry Sound Harbour and featured aircraft from our local seaplane operation, Georgian Bay Airways.  This filmed also included several animal actors, including Barney the Bear, a huge Grizzly who was filmed on set at Bear Claw Tours.  The movie also featured wolves that were filmed at a location near Rocky Crest Resort.  Watch the trailer here, or just go get a copy from Walmart!
Stage Fright was filmed in the summer of 2013, mostly on location on Lake Manitouwabing. This horror musical brought Minnie Driver and Meat Loaf to the area for filming.  Released in April 2014, this movie may not be for everyone!
The Dogfather was one of the movies that started the ball rolling in Parry Sound.  Filmed on location at William Beatty School, and many other locations around town including a home on Waubeek Street, this fun mobster movie was released in 2010.  Starring Chris Parnell, this movie is appropriate for all ages, and you can tell it was filmed in Parry Sound.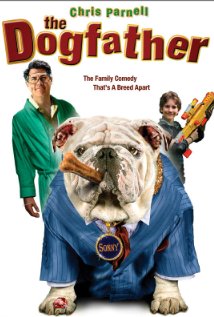 Also filmed in Parry Sound: A Very Larry Christmas (post production), And Now A Word From Our Sponsor (released May 2013), Dead of Winter (not yet released) and Hunted, being filmed now. Here is a list of a few others filmed in Parry Sound as well.
So the long and short of it? The Parry Sound area is a fabulous filming destination, and you never know who you may see wandering the streets, or sitting on a picnic table overlooking the harbour drinking a latte…