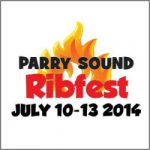 SLAM PROMOTIONS is happy to welcome back RIBFEST to Parry Sound!  It has been almost a year of planning and organizing to make it all come together, but we did it!  2014 marks our 3rd year for this event, and we can't be more excited!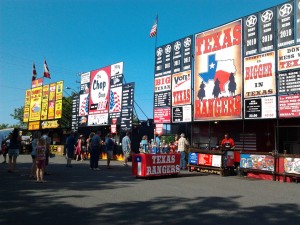 Ribbers travel across the province throughout the summer and we have them stopping again for July 10th, 11th 12th and 13th providing us with mouthwatering ribs! 
Join us at the Bobby Orr Community Centre on Mary Street in Parry Sound, beginning on the Thursday and going right through until Sunday!  
Along with the specialty ribs, we have included something for the whole family to enjoy throughout the days.  This year we are PUMPED to have a Ferris Wheel included in the
midway!  Check out the Ribfest from a different view!  Plenty of fun at the midway, also visit some vendors who also travel from far away and excellent local businesses.  There is a Beer Garden where you can sit back, relax, enjoy live music and hit the dance floor! 
The fun kicks off when the gates open on Thursday July 10th at 5pm! The live music starts off with a bang from a first year favorite – Sherrie Gold & Overdrive- her performance begins at 5:30pm.  Local legend Jeff Young & Muskoka Roads takes the stage at 8:30pm.  Other bands include Rob Kirkham & Neon Rain, Hells Bells, D-Drive, The Speck Brothers, Snakebite, Ty Baynton, Celine Tellier, Two for the Show, Trisha Hewson and Celine Cascanette.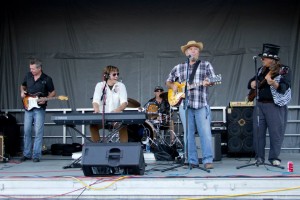 Special thanks goes out to our 3rd year presenting sponsor RE/MAX Parry Sound Muskoka Realty Ltd., the local market leaders for Real Estate in Parry Sound!
More returning sponsors include Wizard Signs & Graphics, Don Cherry's Sports Grill, Knights Inn, Georgian Bay Marina, Weeks Construction, WS Morgan Construction, Ace Rentals, Molson, Sweet Memories Photography, & Smart Choice ATM's. 
We welcome End Of The Rainbow this year as our Kids Zone sponsor!  Thank you also to Cottage Country Radio for all your help in the promotion this year, playing our bands music and hosting the Road To Ribfest since January. 
Thank you to the volunteers who give up their time year after year to help make this event run smoothly.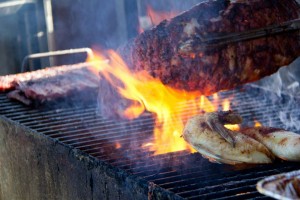 Partial proceeds from this year's event are going to the local Salvation Army.
TIMES:  July 10th 5pm-11pm, July 11th & 12th 11am-1am, and July 13th 11am-6pm. 
See you there for a Lip-Smackin' Good Time!