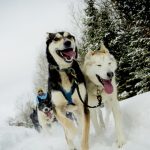 Get out, and chill out at the Town of Parry Sound's annual Snowfest Winter Carnival, February 14 – 17, 2020. With a schedule packed full of fun activities, Snowfest 2020 is sure to have something for everyone to enjoy!
Friday, February 14
Start the weekend the right way!  Kick up your heels at the Stockey Centre at the annual Fisherman's Ball Dinner and Dance.  Tickets available at through Jim (705-746-4576).
Saturday, February 15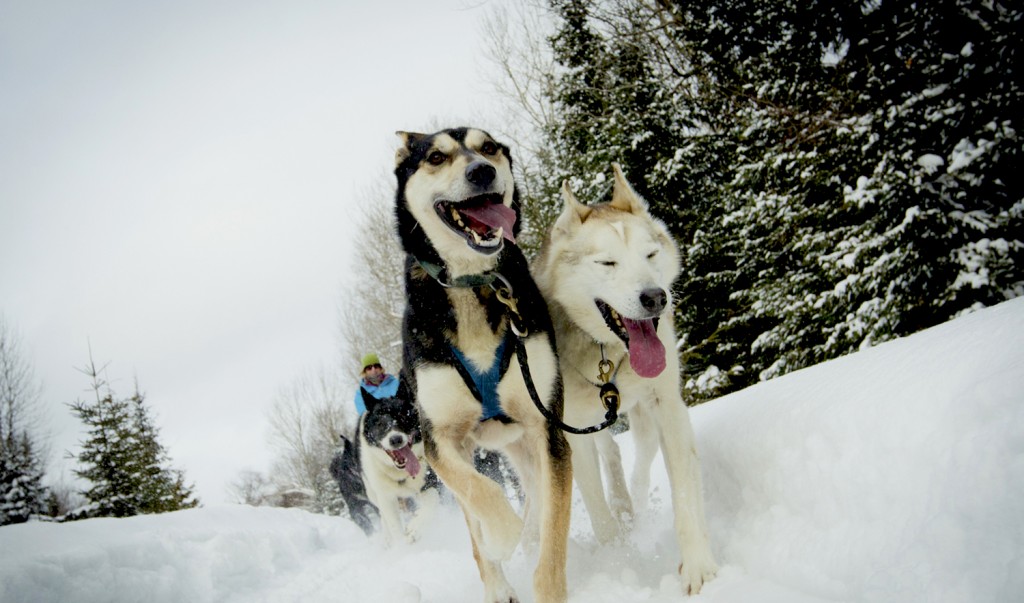 This year marks the 36th anniversary of the Seguin Sled Dog Mail Run, and it will be held on Saturday, February 15th, 2020.
Seguin Sled Dog Mail Run Schedule of Events
8:00-9:30 am Breakfast at the Humphrey Arena (proceeds to Parry Sound Canoe Club)
9:30 am Opening Ceremonies
9:45 am Sled dogs start to depart Humphrey
11:30 am Sled dogs start to arrive in Rosseau
10:00am-2:00pm Bonfire & public dog sled rides for the kids (Rosseau)
11:00 am-1:00 pm Lunch at Rosseau Memorial Hall
For more information, please contact JJ at 705-732-4300 x 263 or jblower@seguin.ca
8- 4 PM Shamrock Minor Novice Jamboree
10 – 4 PM Bobby Orr Hall of Fame
Enjoy 2 for 1 admission to the Bobby Orr Hall of Fame.
1-3 PM Wooden Fish Painting
At Museum on Tower Hill (17 George St). A $10 donation is appreciated. Click on the link for more information
Sunday, February 16
8 – 3 PM Broomball Tournament
Register a co-ed team of 6 for a day of outdoor fun!
$150/team, winning team wins back their registration fee, must bring your own helmet and gloves, sticks are provided. Two games guaranteed.
email aweeks@townofparrysound.com to register
3-6 PM Logging Competition Battle of the Fire Departments
Watch our local heroes compete in traditional logging games, including nail driving, a plank race, and lof course the log saw, and then try it for yourself!
11-7 PM Trestle Beer Garden
Enjoy beer from our local brewery, Trestle Brewing Company, while sitting outside by the fire. *Must be 19 years and older
No better way to enjoy the Winter months than by participating in Winter games! There will be kick sleds, snowshoe soccer, Wasauksing Maple Taffy, and a Biosphere Waterfront Walk
11 – 7 PM Town Docks Kid Zone
Snow slide, snow bowling courtesy of Georgian Lanes Entertainment, a hay maze as well as ice castle building and painting.
11 – 2 PM Boston Pizza Lunch
Boston Pizza will be selling pizza slices outside. Join us at the Town Docks!
1 – 3 PM Wooden Fish Painting
At the Museum on Tower Hill (17 George St). A $10 donation is appreciated. The painted fish will be hung along the fence of the fitness trail by the Coast Guard Office for all of those who pass by to enjoy the art created by our community.
Click on the link for more information http://museumontowerhill.com/Event.php?UNID=233
11:30-1:30 PM / 2:30-4:30 PM YMCA Move To Give
A YMCA staff member will be cycling to help raise funds (loose change donations) and awareness for the annual YMCA Move To Give Campaign. The annual campaign is to help support children have a strong start and a bright future, give youth opportunities to meet their full potential, giving our neighbours the chance for a new beginning and give equal opportunities to live a healthy lifestyle.
6 – 8 PM Christmas Tree Bonfire and Fireworks
The Parry Sound Fire Department will be lighting the Christmas Tree bonfire! Don't miss the brilliant fireworks show at 7 PM over the Bay, and keep yourself warm with free hot chocolate and treats, courtesy of Tim Hortons! Bring your skates and toboggan as DJ Dave will be kicking out the jams!
Join us at the Town Docks!
Monday, February 17
11-2 PM Mayor McGarvey's Free Family Day BBQ with Live Animal Petting Zoo!
Mayor McGarvey will be working the grill serving you free hot dogs, hamburgers, refreshments, and treats! Don't miss the live animal show and petting zoo in the upstairs hall, and make your way over to the Hart room for board games and activities. There will also be free public skating on the ice pad.
Fireworks 7:00 pm sharp! Kinsmen Park
Explorer Tip
Parry Sound hugs the shores of the world's largest freshwater archipelago, known as the 30,000 Islands. In 2004, UNESCO designated the area as a World Biosphere Reserve, the Georgian Bay Biosphere Reserve.
Let us help you plan your next vacation. Visit today and explore the world's largest freshwater archipelago, known as the 30,000 Islands. Explore, Eat, Stay, Discover Parry Sound, Ontario Georgian Bay.
Sign up here to receive The Parry Sound Tourism newsletter to get tips, tales, deals and travel packages for your next adventure in Parry Sound